"Vulcan" | Progression from a live jam to # 4 Beatport release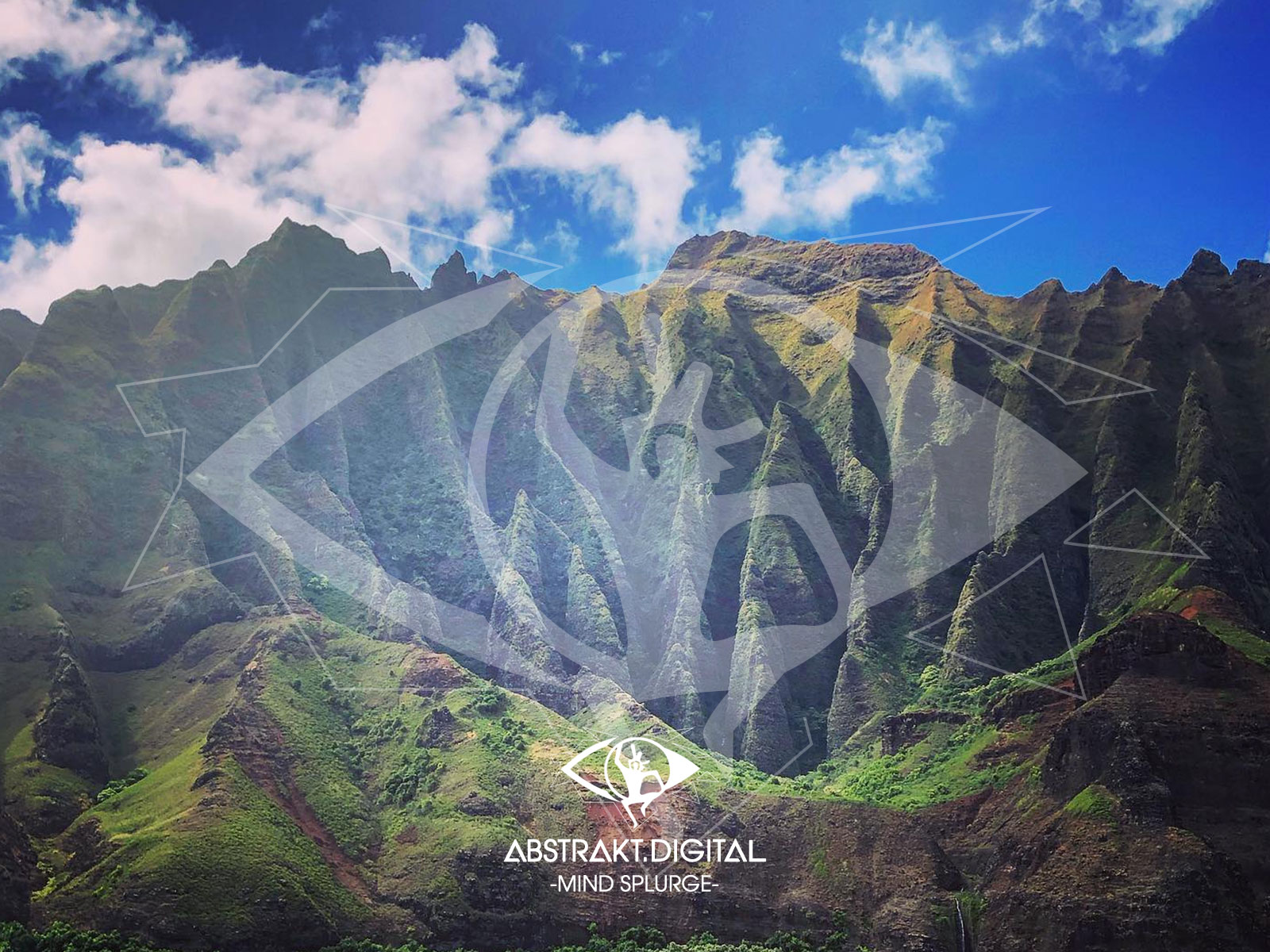 Journaling my music making experience has been interesting because it makes me re-live the process in a pretty detached way, and in a weird way I experience it as if it didn't happen to me when I read back on it 😛
Please Note:  The following entry is a combination of multiple posts I wrote as this piece of music developed from a live jam to a full release
NEW TRACK IN PROGRESS: "VULCAN" SESSIONS
January 3rd, 2019 | Original blog entry date
I have started working on the "track missing from my live set" and have this little jam coming together which I'm calling VULCAN, like the Roman God of Fire and Volcanoes, since this is my "Made in Italy" first track, Rome to be exact, which is also where I grew up.
The main riff is one of the first musical ideas I have had on my new Ableton Push 2 Controller, which is really much more than just a controller, it really feels like an instrument on its own, it's very inspiring…
Scroll to the bottom of this page to see Instagram embeds of how this track progressed
"VULCAN" DONE… JUST IN TIME FOR MIAMI!
March 19th, 2019 | Original blog entry date
I started working on Vulcan a few months ago for a very simple reason:  I had been booked to play a live show during Miami Music week, however I didn't have enough music finished to actually play! This put me in a position of stress and honestly I have had some real interesting revelations during the music making process of this track.
It started like all my other music, a live jam, lots of mistakes and all, but the main hook pretty much was there and honestly, most of the track was there in the first week or so.  However, I started overworking it, which is something I don't usually do, due to the fact that I felt a real deadline coming up and also started to create this enormous pressure in my mind that the first track had to be SO GOOD… that maybe the audience would forget the rest of it was not… as good?  These sounds like the ramblings of an insecure madman, but that is the kind of exact roadblocks that send me down a path of frustration and creative obstacles that I experienced for many years.  Deadlines seem to bring this "old way of working (and never finishing) music". Deadlines make me feel like I have a job to do.  I already have a job, therefore I don't like making music feeling like a job, or it feels like I might as well work on my business if it feels like "work" and not "music making fun".
Anyway, I think there were 2 or 3 times that I just completely overworked the track and then had to admit to myself "IT WAS BETTER 10 DAYS AGO".  So I'd open up the project from weeks before and start from there, losing weeks at the time of work, making me hate myself, the track and the whole process.  It's funny watching Instagram videos from early on in the process because I still have this feeling of "It was actually better when it was just a live jam", so I think that might be something I need to explore.  The traditional "Release Ready Track" process might not be what I'm in this game to do.  I love having "finished music" that sonically sounds on par to other music in the genre, but the truth is I kind of enjoy the most making music on the fly that has no structure and is just improvised.
I have been back in my Brooklyn digs for a few days, and was able to re-record some of the parts on some gear that I did not have with me in Italy, I added some Moog Sub 37 Bass swells and layered the main riff with it. Also added some pads from my Nord Lead 2 and the track sounds a bit more like "me" now to my ears.  We are super tight on time, so Noel actually did a quick mix on it and added a few transitions and we sent it off to Thomas Penton to master it and send me back the mixed and mastered stems to use for my live show.  Everything feels super last minute but I'm feeling good about the final result.  Definitely feels like my best effort so far as Abstrakt.Digital.
BARRY JAMIESON (Mono Electric Orchestra) TO REMIX "VULCAN", FALL RELEASE SCHEDULED
May 11th, 2019 | Original blog entry date
Many years ago, I met through a common friend (Hi Neil Evans!) Barry Jamieson, who is a big music production influence to me and has worked on remixes for Madonna, New Order, Depeche Mode, UNKLE and Seal (for which he was co-nominated for a Grammy).
He's also very well known for his long-time creative partnership with none other than Sasha who is for sure on my all time taste makers podium.
Barry and I have stayed in touch over time, aI have sought his advice on different music production & gear matters many times, but it goes without saying that actually getting to work on a music project with him has been one of my manifestation goals for many years…
So I'm super pumped to announce that he has agreed to remix my track Vulcan! This is a real honor and I can't wait to hear what he comes up with. It is actually the first time that anyone has remixed my music at all so I think i can say… Not too bad!!!
You can check out Barry's Beatport profile and releases HERE
Also super exciting… I think I have talked Noel Sanger into doing a remix of it too!
RELEASE: "Vulcan" featuring remixes by Barry Jamieson Mono Electric Orchestra & Noel Sanger
Out on Dissident Music
October 10th, 2019 | Original blog entry date
Vulcan is out!!! we have had promos out for a weeks, and actually when Barry Jamieson gave me the remix he told me that he gave it to Sasha who loved it and said that he would play it.  This was sort of mind blowing to me, and validated all the TON OF WORK I have been putting in this music project.  The way the promo releases work, they get sent to djs and producers in the industry that belong to a certain promo list, and they get to play the music, and download it or pass on it if not interested.  However in order to download it they have to rate it and write a quick review including their favorite mix.  So for a few weeks I got to see literally dozens of the world's top deejays (we had over 120 review entries out of a list of 400) comment on my track and the 2 remixes.
Below is the text from the promo page:
Early support from Sasha, BOg, Jaytech, Anthony Pappa, Gai Barone, Kasey Taylor, Kiz Pattison, Ricy Ryan, Matter, Lonya, Soundexile, Dale Middleton, Stas Drive, Cid Inc.
Vulcan debuted at #15 on the Beatport Progressive House Releases and within days aggressively worked its way into the top 10 reaching #4, thanks to an overwhelmingly positive response from early promos support!
Vulcan is a bouncy, full-on techy progressive belter, with a morphing bass riff that gets in your head and simply will not quit. Lush pads carry the breakdown with waves of melody, before the deep kicks and grooves respawn, guiding the mind to a state of analog bliss. The tune was debuted in Abstrakt.Digital's first ever Live PA at Miami Music Week earlier this year, to rave reviews. It's the culmination of almost 2 decades of musical passion and a recent creative explosion for this new and promising artist, and you can hear it and feel it in every note.
Barry Jamieson, now THIS is a man who needs no introduction to fans of progressive house and techno. Starting as one half of the iconic duo Evolution, to working on remixes for Madonna, New Order, Depeche Mode, UNKLE and Seal (for which he was co-nominated for a Grammy), to his long-time creative partnership with none other than Sasha and his more recent releases for labels like Bedrock and Pangea- Barry's pedigree in the world of electronic music is simply first class. Which would be a very good way to describe his remix of Vulcan. Big, smooth prog vibes with lovely pianos, it's already got the nod from the man himself (yes, we mean Sasha). Not much more to be said, just listen for yourself- it's a timeless piece we hope you'll be playing for a long time to come.
Lastly, label boss Noel Sanger has taken the opportunity to add his take to the release of this future classic. A champion of the original since its' inception, Noel brought the tune into more energetic territory, with rolling techno rhythms, layers of analog arps and melodies, and the original motif, that inescapable bass-riff, weaving in and out of the production. Fans of Noel's recent releases will love this one, with it's more aggressive and dark techno influence, and all of the sophisticated composition and flourishes Noel is known for.
Each of these mixes brings a different flavor to the release, with something for most everyone in the global Dissident family. This release will positively rock your dancefloor! We are really excited about it, and for more from Abstrakt.Digital in the coming months!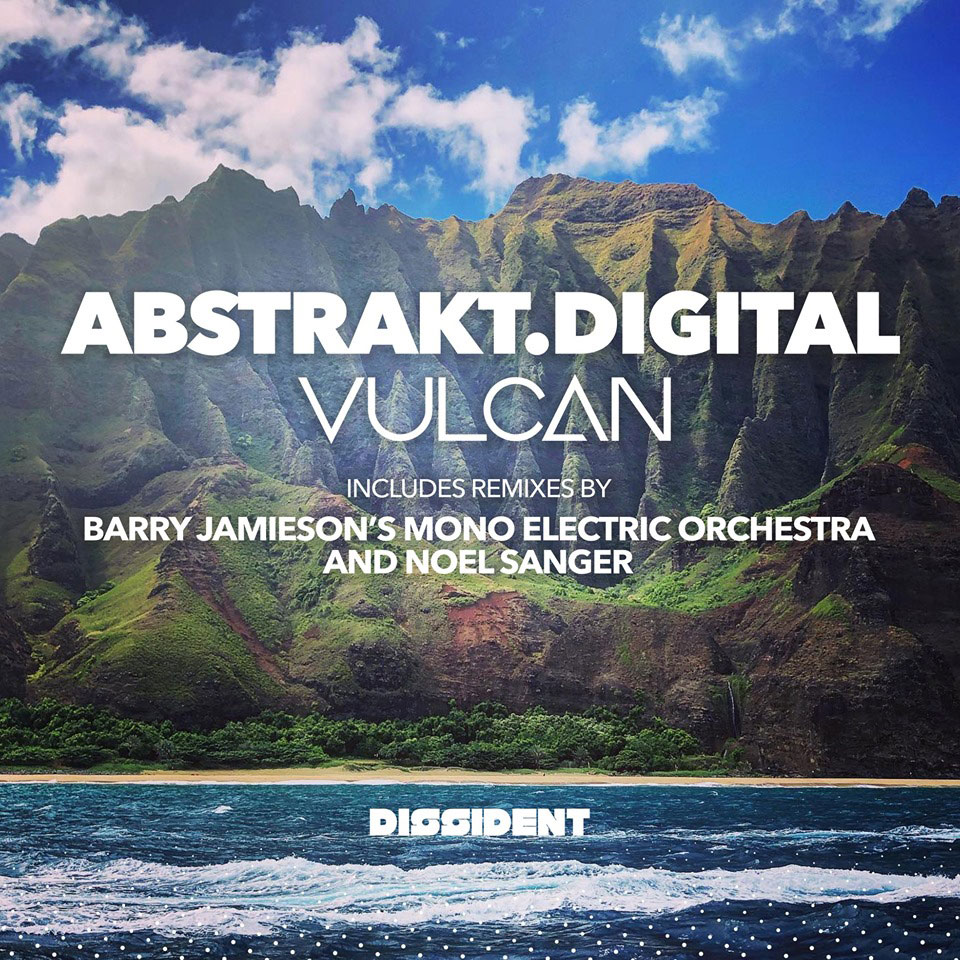 View this post on Instagram
View this post on Instagram
Update March 2019: Rehearsing the final version of Vulcan for the Miami performance!