TRACK: Rabbit In The Moon "Out of Body Experience" Abstrakt.Digital vs. Noel Sanger remix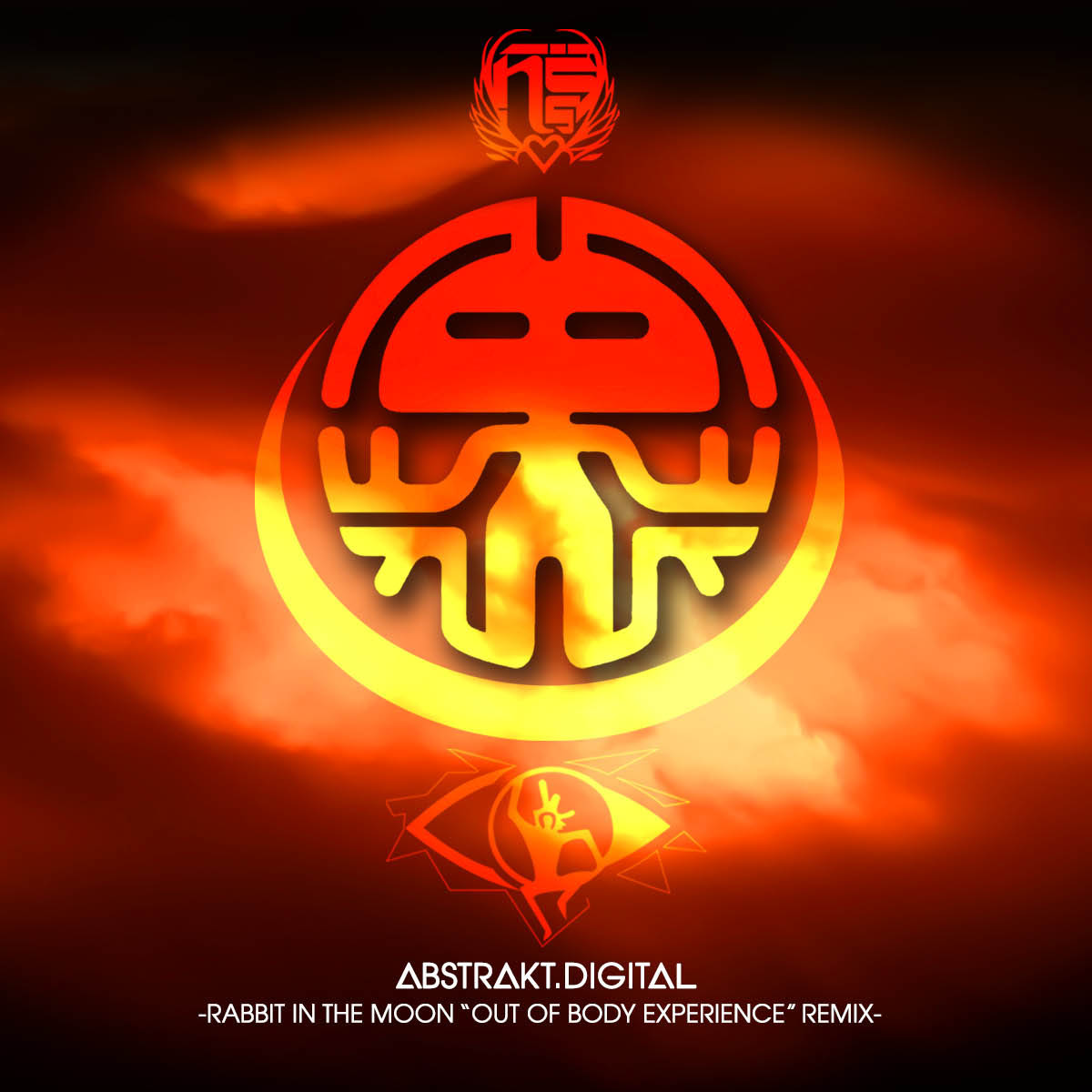 If you grew up (as I did) raving in the 90's in Florida, there was no escaping the fact that Rabbit In The Moon were the most influential artist to come out of our state.  Not only were they our hometown heroes, but they were one of the first acts I had seen to add a visual performance to their show and their music had a massive impact on not just me, but also everybody I hung out with!  I must have seen them live over a dozen times, and through common friends and my affiliation with the Zen Festival, which they regularly headlined, I actually befriended them, regularly seeking advice on what gear to buy and how to use it in the ancient times before the internet…  Spoiler alert: The music gear is likely the least important part of the equation 😛
When David Christophere of R.I.T.M. announced a anniversary release for their timeless classic "Out of Body Experience" as well with a remix contest associated with it, at first I was a bit hesitant;  This was THE track for me when I first started really getting into electronic music, and if you are going to attempt to rework a piece of music that had such an impact, well, you better do it justice!  I encountered a similar hesitation when I brought this up to mr. Noel Sanger about collaborating on this, but we decided to go for it thinking that worst case scenario, we might have a hot bootleg on our hands should it come out well.
I chipped at this project for a couple of months, however as always it got down to the last week before the submission deadline and that's when the track really started to take shape.  I had a few synth lines that I had been putting together in Ableton, and when I put them through my Moog Matriarch they really screamed.  I'm really happy with the outcome, there is a large part of the track where my Moog synth lines and Noel's arpeggiated synths are playing right along each other and it really makes me feel like we nailed the project as a collaboration.
A few days ago during a livestream the top tracks were played and our mix was in the top 3, which had me pretty stoked.  I think we were the only submission that did not approach this track as a breakbeat rework, but rather as a proggy big room track that would fit nicely in many a dj's sets.
I played the track on a Facebook livestream this weekend, you can listen to it in the video below… I hope you enjoy it!