Keeping Up The Habit: Learning To Make Music Away From My Studio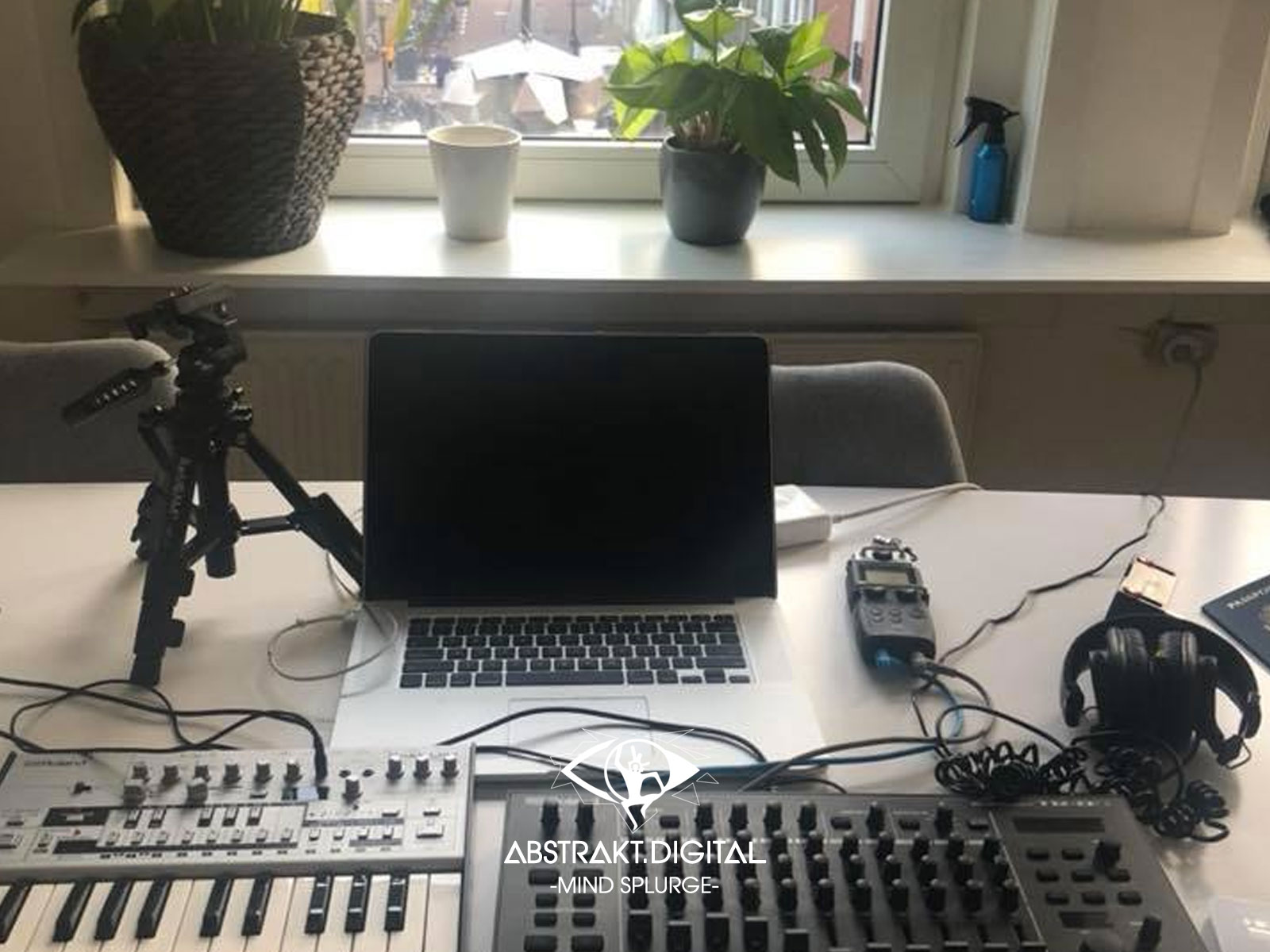 The following is a combination of posts that are connected to each other.  The original posts have been archived, and everything is in this entry so you don't have to jump around 🙂
Original Post Date: June 10, 2018
LEARNING TO MAKE MUSIC AWAY FROM MY STUDIO
Quick post about some interesting music adventures I've been on, and how they have affected my music production.
My mindset has always been as follows: "in order to properly work on music, I need to be in ___ This Setting ___ This Environment."
This has resulted in, more often than not, with "Vacation Time = No Music Making Time". I have always found it very difficult to work on music without my usual setup. But let's not forget, I also spent years and years finding it difficult to work on music WITH my setup.
So I'm traveling to London, Amsterdam and Rome for a few weeks with just a drum machine (my Roland TR8-S), a little 303 synth (a Roland boutique TB-03), and my MacBook. I am fully aware that people have created masterpieces with way less gear or laptop potential! But it's a different way to work, and I'm actually working "in the box" with just my laptop more than I ever have. I think I'm starting to not just get good results with it, but see the practicality of not having as many outboard gear options.
This is coinciding with my first "Official remix" assigned to me by label boss Noel Sanger for a track to be released on Dissident called "Ragnarok", by an artist named Joman. Noel's response to my "I'm not really sure where to start" question was "Make it sound like you would if it were your track". So I'm going with that, the idea is to give it a "Proggy Make Over". It's interesting cause the track has some sounds that are not really native to my arsenal, not quite EDM but it sounds festivalish if that's a word. So I guess my angle is "what would this sound like if it were on a Global Underground CD???"
I have been journaling my progress through Ragnarok on my Instagram account. I have to say so far I have made it all in Ableton Live using Serum as a VST, and some parts I recorded on my Virus TI2 in my studio.
Also I saw Pearl Jam twice in Amsterdam. WUT!??
Track Completed: The Witching Hour
Original Post Date: October 31st, 2018 – I have just completed a track that I have been kicking around a bit since I was traveling through Europe this summer. I went to see Pearl Jam play two shows in Amsterdam after visiting my birth town of London in the UK for a few days, and while traveling I took with me a Roland TR8s and Roland TB-03 which is the 303 boutique clone.
My daily practice while traveling basically consisted of live jams on the two Roland machines, recording the audio into a Zoom H5 field recorder which I was using as a soundcard. Everything came out sounding way more "Techno" than my usual music I make, due to the limitations of working with these two kits of gear which basically ARE techno 😛
I had this 45 minute jam that had basically all the parts (bounced together lol, not even separated in individual tracks!) and didn't really think much of it.
Fast forward to Halloween time, my friend Chelsea and I went on a night time tour of the Greenwood Cemetery in Brooklyn which was really suggestive, and I started getting inspired to make a "Halloween track".
While watching a popular show about witches (I'm all about witches, I cannot tell a lie!) on Netflix I got the final idea during a cinematic scene that was meant to build tension, I heard these "Orchestra Stabs" that I thought would be a really cool idea to start a song with, so I did. I then recorded myself saying a very ominous "THE WITCHING HOUR" through Izotope Vocal Synth 2 which I recently purchased, and then I didn't really know what next, I sort of had a good start to a horror movie scene, but not really a song!
For some reason out of nowhere I thought of the live jam I recorded in Amsterdam, it was super rough but what was actually great about my sessions while traveling, is that I had saved all the kits and sounds in my Roland TR8s so I was able to dig out the patterns with the sounds that I used, and lord and behold… it worked with my Witchy Session!
This is not really the style of music I visualize myself making (Well I actually have no idea what that vision looks like, I really don't care if next year I change direction and decide to make Electronic Blues, I just want to make music is the important thing to me tbh), however it is a big reinforcement to what my process is, which at the end of the day is "record absolutely everything, because you really never have a way to judge the music you are making in the moment, and after there is some distance in time from the session, it can be viewed with much more clarity".
Update December 2018: Track is finished, you can listen to it below:

Update March 2018: I closed my Live show in Miami in March 2018 with The Witching Hour and it went over pretty awesome!
Update: The Witching Hour is going to come out on Dissident Music, on my 9 track release "Karmageddon", which is scheduled for January 2020.