Lessons from 20 years "stuck in a loop" and not finishing music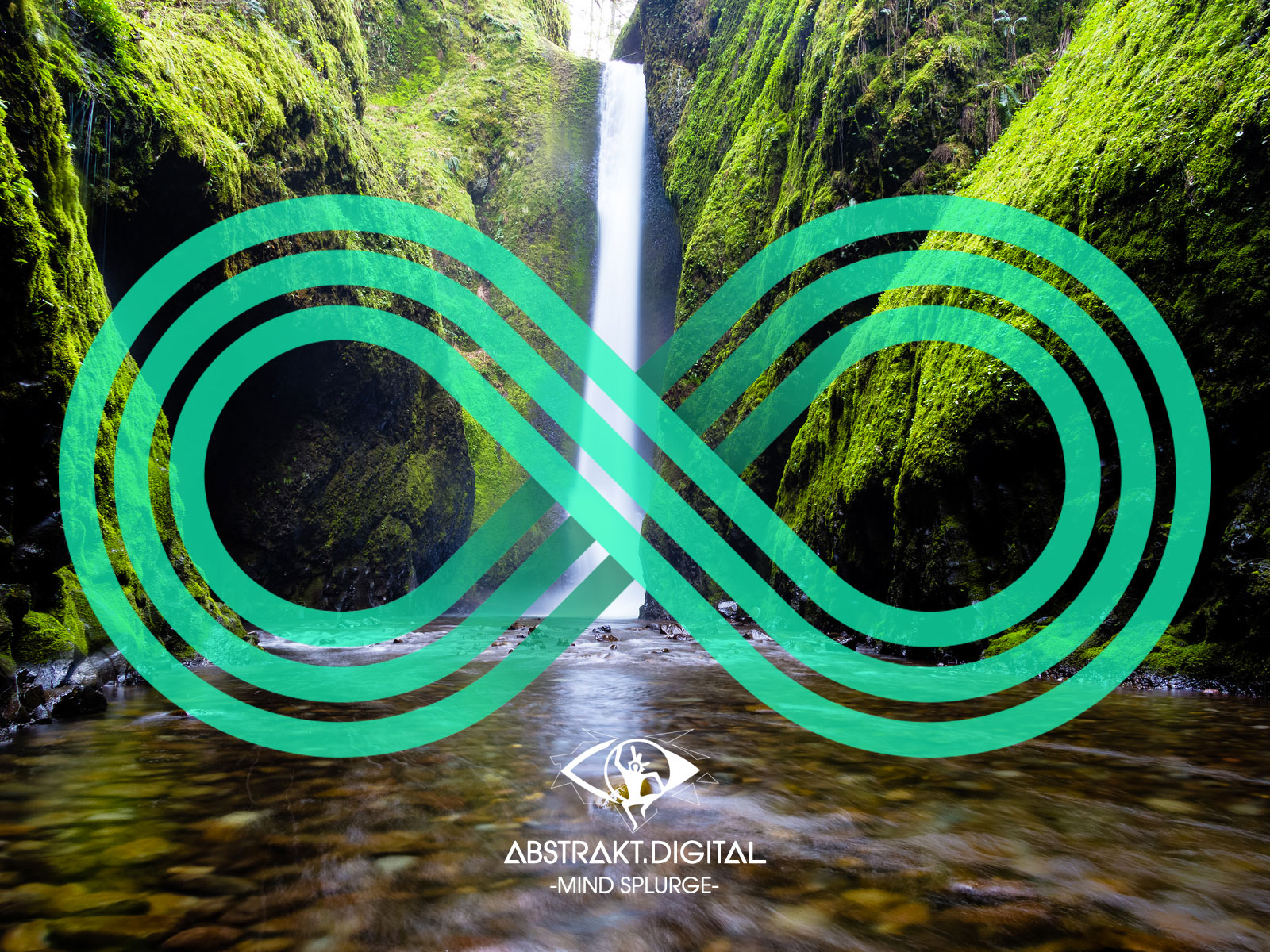 A bit of background..
Ever since moving to New York in 2011 from South Florida, I started to approach my music making in a much more disciplined way, with some major mindset shifts and breakthroughs. If sharing some of my personal experience can help someone else overcome their creative obstacles, then curating this blog will have been a worthy time investment, so keep reading if i have piqued your curiosity…
In the first 3-4 years in NYC I really started to practice guitar again for the first time in ages, and I made quite a bit of progress compared to when I started. During this time I also started to tackle music production again, which has always been my big unfulfilled project that i have been courting since the mid 90's, although truth be told I really barely touched my gear for about 10 years.
More of a "gear head" than a music maker for about 10 years…
In my 10 year hiatus, I had somehow convinced myself that if I were to build my actual (work) business, there was not going to be any time for music. I had made a ridiculous procrastination friendly pact with myself that I would re-approach music production later in life, after building a business that would allow me the freedom to make music.
Even though I actually did build the business of my dreams that I intended to when I made this silly compromise (I own a marketing agency btw), I now know it was a bunch of bullshit! There was no reason why I couldn't make music at the same time. The truth is, I was just not sure I had what it takes to "make the music I aspired to produce", so it was easier to just avoid the fear altogether and postpone to some day in May, as in "May the day never come". However, during this time never sold any gear, hell, I even managed to buy some gear although I wasn't even using any, but I'll write about that in another article lol.
Tons of music parts, but no songs… This happens more than people like to admit!
I spent so many years focusing on what I "didn't know" about music production, or making music in general, that I forgot (didnt know) to make music using the skillsets I had the whole time. I worked on countless, endless hours of music, at points even thinking "THIS IS SOUNDING GOOD" but I just was missing a major part of the puzzle: I couldn't finish a track if my life depended on it. I also made my workflow way difficult by trying to use as much of my gear as possible, hitting a challenge every 10 minutes, but most importantly I was moving forward with no guidance whatsoever.
All geared up, with no direction at all
I grew up in the 90's mainly playing guitar and worshipping guitar players that "taught themselves", and somehow this was always a bit of a badge of honor for me, the fact that I never took any lessons and was self-taught. However, as I have gotten older I have really gotten to appreciate the massive leaps forward that one can have with coaching. This pattern started with my work as a digital marketer, and when you are handling other people's money and ad budgets you better know what you are doing and not wing it! So, inevitably, I started taking tons of courses over the years and begin to have mentors, marketers I follow, and so on. During this time, I also came across a book by a guitar teacher who, long story short, became my client and also started giving me online lessons over Skype. The progress I made in such a short time was really profound. I had to "unlearn" years of bad technique, and suddenly started finding my playing improving at crazy speed. More than anything though, I started to really discover the habit of Daily Practice. During this time, I decided that possibly the time had come to seek some knowledge and invest in a music production course.
Turns out guidance really helps.
A few years prior, I had made the switch from Logic to Ableton Live, but I don't think I ever finished a track. Just a shitload of loops, sections, pieces of unfinished music. So I took the leap, and invested in a 1-on-1 eight week Ableton Live Course by Quantize Courses with an ableton instructor named Keith Mills. I credit this course with really giving me the vision of the technical ability it takes to actually finish a track, and the skills to have a workflow in Ableton.
…Also turns out that discipline is more important than skills and talent.
I finished the Quantize Ableton course, and after an initial burst of excitement I quickly started falling off with my music production routine. When I would work on music, I was for sure making a ton more progress than I had ever before, even finished some decent sounding tracks, but rarely. I now know that in almost 20 years my biggest problem was not that I didn't have the skills to make music, but rather I was missing the creative habits to CONSISTENTLY show up TO MAKE MUSIC.
If you are an artist always waiting for that time to create, this might sound familiar…
I used to amp myself up the entire week with mantra that "this weekend I'm going to work on music all dayevery day". However, more often than not, life got in the way; very often weeks were going by without a music session. Other times, weeks of anticipation resulted in having disappointing music sessions that would take away a lot of my motivation. Ever spent hours trying to make a kick sound good? Thrilling creative experience ;(
One of the biggest game changers for me to ever happen as far as music making is concerned, ironically manifested itself via my day to day job as a digital marketer. Again, I hang out in lots of online communities were online marketing is "the thing", and I came across another fellow marketer named Mike Monday who was discussing a campaign for his coaching business for electronic music producers.
Gamechanger, better late than never!
What initially was drawing me to Mike Monday was that I was really impressed by the Facebook Ads he was creating, and his marketing funnels. I wanted my clients to feel like he was making me feel when watching his videos, cause it quickly became apparent to me that he was literally describing every challenge and misconception that I have ever had in my life as an aspiring music producer. At the time, Mike had a course out called "Start Now Finish Fast", and this was probably the biggest breakthrough I experienced creatively up until that point… everything changed for me. I started making music consistently and making it a priority. I'm going to write another blog post about my creative habits and workflow (note: It is written, find it here), and will discuss what they involve.
But back to my Abstrakt Digital project!
Fast forward to Thanksgiving 2017, my buddy Marco and I took a 6.5 hour drive to the Joshua Tree desert from LA (it's only 2 hours away, but there was a little bit of traffic so it took us almost 7!). I witnessed a sunset while sitting on top of a massive rock that blew my mind a bit and made me feel like I was in a Doors movie. I even have a video of this very moment on my Instagram btw, please give me a follow if you are reading this! It was in that moment that I started manifesting taking my music project out of my apartment and "into the wild" so to speak. I have always been very insecure / private about my music up until that point, so this was a big breakthrough.
…and Abstrakt.Digital means what?
Abstrakt Digital just kind of came to me, not much of a meaning or a story behind the name, other than I have always visualized blending the music with visuals, and abstract and digital seemed like an apt representation of what I was trying to achieve. I should add that up until that point, the only unlucky people that ever heard my music were less than a handful. I decided it was time to let the music production cat out of the bag and GO LIVE mainly on Instagram.
Overcoming fear of judgement
This is something I constantly still struggle with, however the hardest thing about going "public" with my music on Instagram live was… the audience part, which was the whole point. I have to say that I never got any negative feedback, people seemed to be mostly interested in watching the process and the music was kind of secondary. The results I got from doing these live sessions on Instagram were pretty profound, as I almost instantly started to reconnect with other producers who I had not spoken to in a while, and actually out of one of my sessions on live a conversation started which led to my first track being signed to Dissident Music.
The Lessons:
Here are cliff notes of my experience, also these are of a lot of the things I discuss in this blog
Discipline Is More Important Than Talent
My Game Changing Habit Was Starting My Day With Music, Every Day, Before Anything Else
Ignore The Gap Between Your Taste And Your Skills
Quantity Will Create Quality
Judging The Quality Of Your Music Or Art Is Pointless
Perfection Is The Enemy Of Progress
A Mentor Can Fast Forward Your Learning Curve
You Are Your Art's Worst Critic As Well As The Least Qualified Person To Judge It
Learning Technical Music Production Skills Is Almost Unrelated To Actually Making Music
Having A Trouble Free, Simple And Familiar Workflow Is Always More Productive Than Any New Gear Or Plug In
Self Development Moves You Forward In Life
Write Down Your Goals Before Firing Up Your Daw
Having Long Term Goals As Well As Immediate Goals (For Example For Today's Music Session) Is The Way
Bounce And Record Every Single Session, No Matter What, Or It's Pointless
Turn Off All Access To Outside World (Wi-fi Off, Phone In Airplane Mode) When Making Music
Do any of these resonate with you? Download my Creative Habits Checklist where I expand on a lot of these concepts!
I wrote a post called "EMBRACING FEAR, ACCEPTING THE NOW AND DECIDING TO NOT GIVE A FUCK" that talks more about… embracing fear, accepting the now and not giving fucks 🙂 Check it out HERE